Everything You Need to Know About Leather Shoes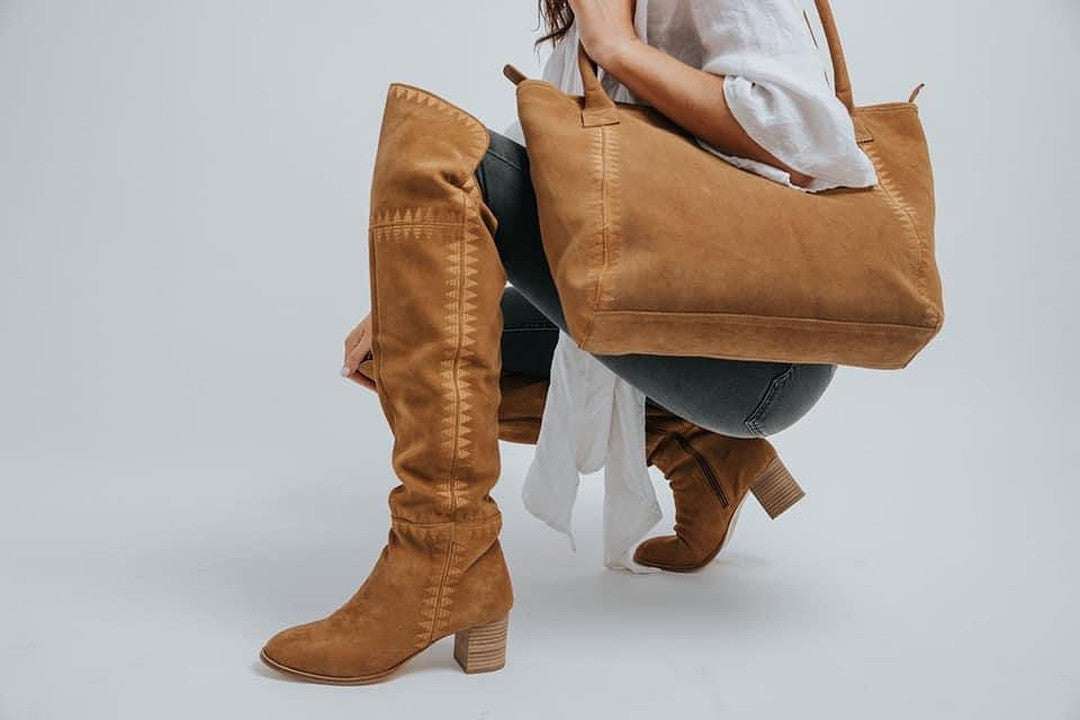 Leather shoes are one of the trendiest and most stylish footwear styles every woman needs to have in their shoe collection. These fashionable shoes have established themselves as the epitome of timeless fashion and lived up to the expectation of upgrading any outfit without sacrificing comfort and protection. From chic leather sandals for women to comfortable leather sneakers, this footwear material never goes out of style. However, some individuals shy away from purchasing a pair of leather shoes because of the higher prices. But if we compare it to other synthetic material footwear, leather shoes are more durable and worth the investment. There are more benefits of wearing leather shoes over other synthetic material footwear.
In this blog, we have highlighted everything you need to know about leather shoes – from the benefits, and types of leather shoes.
Benefits of Wearing Women's Leather Shoes
1. Unmatched Durability
Leather has always been a popular material for footwear because it's durable, versatile and comfortable. Leather also ages beautifully with wear which means it can become more valuable over time. Simple routine care of leather shoes can ensure the footwear lasts longer than any average synthetic material shoes. Leather is tough stuff. It's been used for centuries and it is still a staple material.
2. Water-Resistant Quality
Treated or waxed leather shoes ensure the best water protection. Individuals can continue to serve looks while roaming around on the streets during rain without worrying about any water damage to their precious footwear. Leather shoes (treated or waxed) will keep your feet dry from any puddles or spills and help avoid external damage.
3. Enhanced Style
Leather shoes – from penny loafer to boat shoes – have been in fashion for ages. Today, leather shoes are the number one footwear choice of every woman looking to improve and enhance their fashion game. Modern time footwear styles like smart-casual leather sneaker shoes are trending and taking the fashion world by the storm. Leather shoes can add a certain level of class and elegance to your outfit.
4. Prevents Bad Odour
Leather shoes are super breathable! Its breathability quality ensures even airflow throughout the entire material. The constant passing of air ensures your leather shoes don't smell bad from all the sweat. The natural, fresh, and distinguished smell of leather shoes will always be preserved and help prevent chances of bad odour.
5. Utmost Comfort
The best part of wearing leather shoes? You can style your leather shoes the way you want without sacrificing comfort! Leather footwear material is super comfortable and can easily mould to your feet. Hence, it ensures your short rendezvous with your friends or office colleague is enjoyable.
Types of Women's Leather Shoes
Espadrilles are one of the best summer footwear styles, suitable for summer and tropical climates. Most individuals are hopping on to the trend and adorning stylish leather espadrilles to level up their fashion game. The best of leather espadrilles? You get tons of options available in terms of style, colour, pattern, and design. No matter what style you choose, leather espadrilles will live up to your expectation and never fail to offer you an appealing look.
Have a look at our hand-picked selection of stylish leather espadrilles in Australia.
If you're looking for something casual yet stylish, leather sneakers are great for your shoe collection as they can withstand copious amounts of usage. Leather sneakers are popular among women as they're casual, comfy, and stylish. These comfortable leather footwear pieces can be paired with almost every outfit, especially skinny distressed ankle-length jeans or cute summer dresses. The most commonly adorned type of leather sneakers is made from suede leather. This footwear piece is especially popular among people who work in an office space.
Leather flats are a great footwear option for those who want an elegant and stylish appearance without experiencing pain from wearing high heels. Such footwear types are suitable for long working days and long nights out. Leather flats are an excellent accessory to any outfit because they allow you the freedom of mixing and matching styles.
The leather heels are an essential part of any woman's wardrobe. They elevate the look and make you feel taller than your actual stature, which is why it became so popular among women. You can easily match these shoes with skirts, trousers or dresses; they're also appropriate at work (or anywhere else). Leather heels are also suitable for office outfits and provide more elegant appeal than any other footwear style. You can experiment with various styles and manage to serve those looks. You can buy heels online through our online store.
There's something about a good pair of leather boots that just makes you feel more put together. They can take any outfit from drab to fab with just a few steps. Leather boots are the perfect way to add a touch of luxury to your style and make you a few inches taller. And they're actually really versatile too - you can dress them up or down depending on the occasion. So next time you're feeling a little underdressed, just slip into your leather boots and watch the confidence flow. If you're looking for beautiful leather boots in Australia, check out our current collection at Human Shoes.
Leather Shoes Care Tips
Cleaning
Brush all surface dirt with a soft bristle brush regularly.

Use a combination of mild soap and water with a soft cloth to clean your leather shoes after any extended rugged use. Make sure to rinse off the soapy residue.

Clean the seams and soles of leather shoes using a narrow brush. Dip the brush in a mixture of mild soap and warm water. Do not apply pressure on the surrounding leather parts. 
Drying
Avoid keeping your leather shoes under direct sunlight or near heat.

Allow the interior part of your leather shoes by removing the insoles and laces. Let it dry at room temperature.

Air-dry your leather shoes in non-exposed sunlight areas.
Conditioning
Use various leather conditioning products – creams, polishes, feeds, or oils – to maintain the condition of your leather shoes. However, the conditioning treatment may vary depending on the specific shoe type.
If you're ready for the upcoming season and want to upgrade your shoe collection, be sure to check out our extensive selection of leather footwear. Put your best foot forward and buy heels, boots, espadrilles, flats and more at Human Shoes.