The Ultimate Guide to Buying Women's Shoes in 2023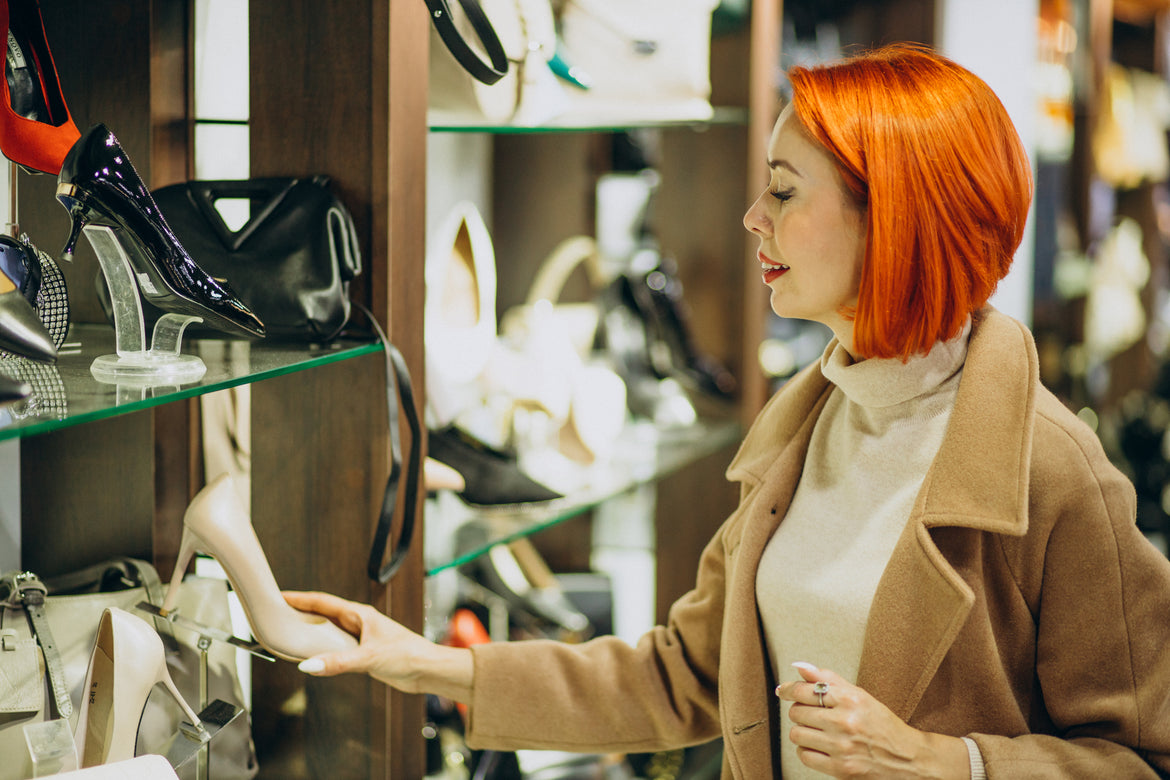 The fashion industry is ever-changing. We have all been introduced to new trends and styles every year from the best brands and designers across the world. With these ever-changing styles, it can be difficult buying women's shoes to fit your style.
If you're searching for the best pair of modern and fashionable footwear, continue reading.
We have put together a buying guide for shoes for 2023. Our "ordering shoes online tips" can help you in buying your preferred shoes online.
Buying Guide For Women's Shoes
Check Your Shoe Size
When you proceed to buy shoes online, firstly you need to know your shoe size or fit. You can easily check your shoe size by measuring your feet using a size guide. However, different shoes may require different sizes. For example, when you buy heels online make sure you understand how to lose you like them and this will inform your shoe size. 
Consider the Occasion
Are you looking to buy shoes for the gym? Heels for a party or other occasion? Comfortable flats that you can wear while running errands?
Always buy shoes based on the event you are planning for. If you want something comfortable for summer, then leather espadrilles or women's casual sneakers are the way to go. Choose a pair of high heels with an open toe if you want to show off your perfectly pedicured feet for that party you're looking forward to. Whatever the occasion, Human Shoes has the style for you!
Make Comfort Your Priority
If you want to make a long-term investment while buying women's footwear, then choose something comfortable. Purchasing shoes just because they look attractive may cause long-term discomfort.
While choosing a pair of footwear, be it heels, sandals or shoes, ensure that you look for soft padding and quality materials. The best way to make the most out of your footwear is by choosing a pair that ensures comfort and enhances your style.
Read Reviews
The best part about ordering shoes online is that you can read reviews and know how other customers experienced different shoe models. Understand the key features, pros and cons of the shoes, these are all things that will help you make the best purchase possible.
Check Return Policy
The return policy is the most crucial thing to look at before purchasing shoes online. If you purchase a pair and end up not liking them because of the size or quality, then you must be able to return it without going through a hassle. Some websites allow you to replace the item rather than offering a refund. Make sure you carefully review and read the details.
Purchase From Human Shoes
At Human Shoes, we offer a range of footwear with varying styles, colours and designs. Browse through our extensive footwear range today!