A Guide to Women's Shoes - 6 Must-Have Styles Every Girl Needs!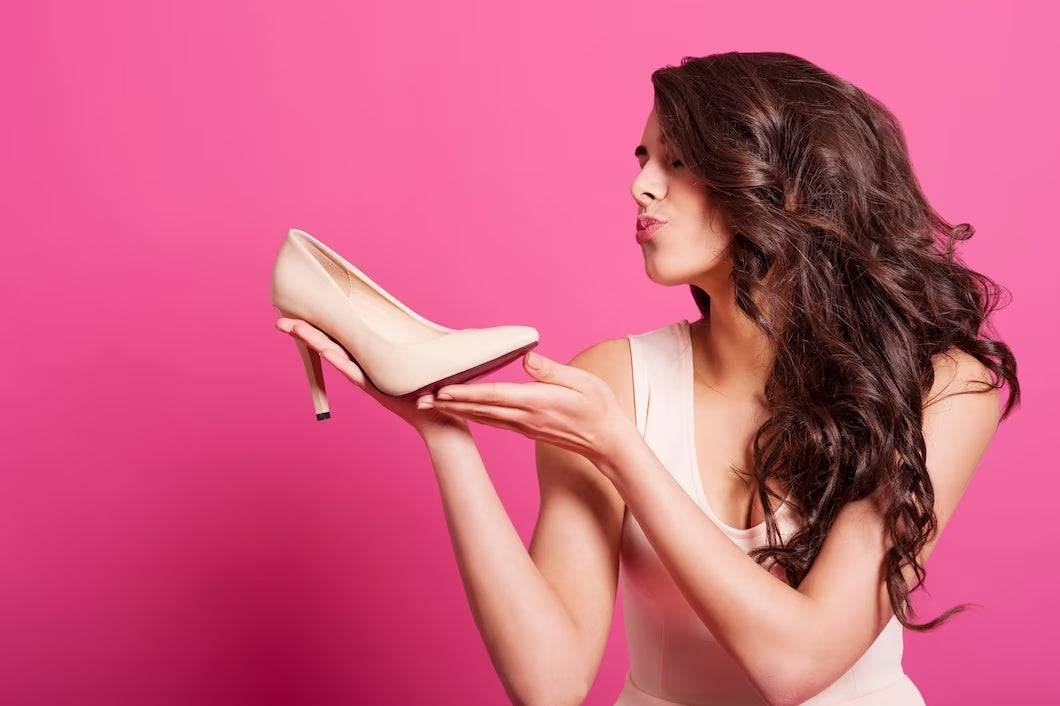 Introduction:
A pair of shoes can be life-changing. No, we aren't talking about Cinderella - although she heartily agrees with that statement! We are talking about the ultimate comfort you can find with a good pair of shoes.
As a woman, balancing multiple responsibilities and tasks can be challenging. However, wearing a comfortable and durable pair of women's shoes can make a difference and ease the strain on ankles.
So, if you're looking for types of women's shoes that are a must for every girl, you're at the right place. Keep reading to know more about the shoe styles you must absolutely have on your shoe rack.
6 Must-Have Shoe Styles for Every Woman
Women can never have too many clothes or shoes. No matter how big a show rack you own, it will always fall short at the end of the day. Let's look at the different types of shoes every woman needs.
1. Sandals
Sandals are versatile and perfect for daily wear. They can be worn anytime and go with almost every outfit. From slip-on and gladiators to beautifully crafted leather sandals - the choices are plenty.
Need to run a quick errand? Slip in flat sandals and be on the go. Have to attend a semi-formal gathering at the office? Leather sandals can be your perfect accessory in keeping the style chic and casual.
No matter the weather condition, sandals are your best friend on all days.
2. Espadrilles
Espadrilles shoes are characterised by the rope-like stitches used to hold the canvas fabric to the sole of the shoe. Espadrilles come in different styles like flats, mules, or wedges.
They are essential footwear for every modern woman's wardrobe. Espadrilles wedges are particularly popular as they offer greater support than normal heels and look classy and stylish.
Espadrilles flats are also a great choice for regular wear, especially during the summer.
3. Raffia
Raffia, a natural fibre that looks straw-like, is traditionally obtained from palm leaves. Raffia shoes are hand-sewn and typically come in open-toed sandal styles.
They are the hottest trend for women's shoes this summer season. Apart from being comfortable and breathable, Raffia shoes add a nice twist to your shoe collection.
From slide-ins and strap-backs to mules and heels, raffia shoes are perfect for a casual day outing.
4. Sneakers
Everyone needs a good pair of sneakers. Designed for maximum comfort and effortless style, women's sneakers come in a variety of styles.
From the easy slip-on sneakers ideal for daily wear to the lace-up sneakers meant for athletic activity - there are endless choices.
If you prefer wearing jeans over dresses or have a job that involves too much running around, sneakers are for you! But we will also say - pairing your red sundress with classic white sneakers is a winning look!
5. Boots
Ankle-high boots, knee-high boots, over-the-knee boots, cowboy boots, snow boots - there are plenty of styles to choose from. But leather boots are an absolute must-have for every woman.
They can be paired with almost everything - from jeans and a T-shirt to jumpsuits and flowy dresses. leather boots for women are as essential in footwear as the little black dress in the wardrobe - which cannot be missed.
6. Heels
Heels are the first thing that pops into your mind when we say types of women's shoes. From stilettos and block heels to pumps and ankle straps, every woman has at least one kind of heel already in her collection.
Heels are often associated with poise and grace. That is why they are a staple in the fashion runways and almost always the go-to footwear if you're getting dressed for any special occasion.
Be it a business conference or an engagement party, wear your favourite heels and walk through the crowd with confidence.
Whatever your style, we have them all. When it comes to different types of shoes for women, Human Shoes has an extensive collection of espadrilles, sandals, sneakers, and more.
Browse through our extensive range of leather sandals and women's sneakers to find the right footwear style for you.