5 Ladies Casual Sneakers That Will Never Go Out Of Style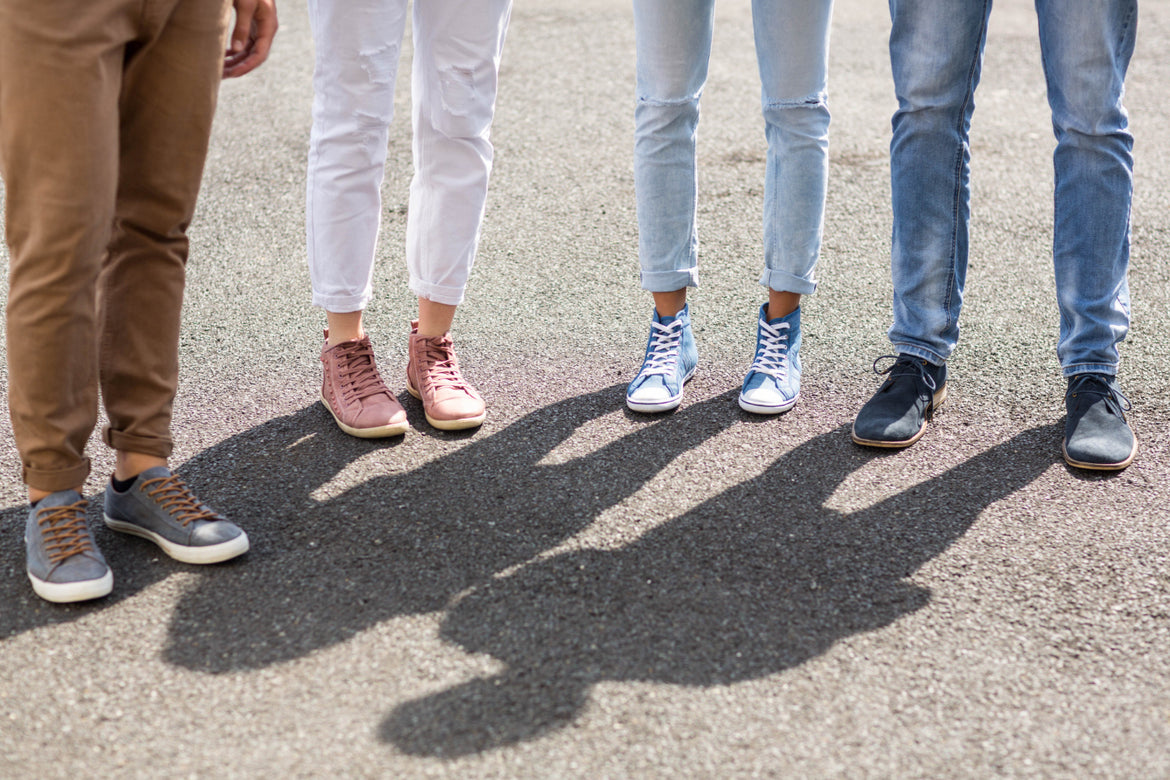 If you are searching for a comfortable and versatile footwear option that pairs well with any casual outfit, look no further than casual sneakers. Whether you are running errands or just looking for a comfortable everyday shoe, these sneakers are sure to be a staple in your wardrobe for years to come. 
But with countless styles and designs available, it can be hard to choose just one. Hence, we have curated a list of five such irreplaceable smart casual sneakers for ladies that can be a great addition to your wardrobe.
5 Ladies Casual Sneakers
1. White Sneakers
You might be surprised to know that almost everyone these days owns a pair of white sneakers. Although white sneakers can lose their shine easily, their popularity doesn't seem to fade away.
A great advantage of ladies' casual white sneakers is that you can pair them with any outfit ranging from shirts, dresses, and shorts to sportswear and denim. Through their comfort and flair, white sneakers are also considered a timeless footwear style. 
So if you don't have a pair, get one today! Apart from these, you can also opt for women's casual sneakers in black, which are also considered timeless.
2. Platform Sneakers
The trends from the 90s are still considered timeless and are followed by fashion enthusiasts. One such trend from the 90s is the platform sneakers. A great advantage of these sneakers is that they provide an elevated look. 
Many brands also offer shoes that stay in line with their flats, making the platform go unnoticed. Therefore, you can leave the uncomfortable alternatives, such as heels, and choose platform sneakers instead. You can style your platform sneakers with statement pants along with cosy tops.
3. Tennis Sneakers
Named after the sport Tennis, these sneakers comprise rubber soles which makes them highly comfortable. Apart from this, they also have a low-top canvas. Several sports brands and designer labels have started experimenting more with tennis sneakers. 
The brands are also updating the shoes around the original silhouette, which makes the original design timeless. This enhances the shoe's functionality as well as fashion-based characteristics. 
These sneakers can go well with most of your outfits. For example, you can style them with loose-fitting jeans or a blazer.
4. High-top sneakers
If you want a cool, laid-back look with tonal tailoring, you can opt for high-top sneakers. These casual sneakers for ladies are usually worn for sports activities. These sneakers also provideexcellent support through their design, stretching above the ankle. 
With the versatile design of these sneakers, you can wear them with both athletic and casual wear. If you want to add style to these sneakers, you can customise them through laces, patches, and prints.
5. Trainers
The trainers are one of the most versatile sneakers that can be paired with different outfits. In addition, they also have a sleek and stylish design, making them one of the most popular sneakers available. 
Apart from the aesthetic features, these sneakers are also known for their durable construction, which helps them last longer.
Selecting a type of sneaker that suits your style best can be overwhelming. However, you don't have to worry about it when you can check out the range of sneakers for women at Human Shoes. Browse through our extensive range of women's sneakers in Australia to find the right pair for all your outfits.